Loading...
370 Endless views in Crystal Bay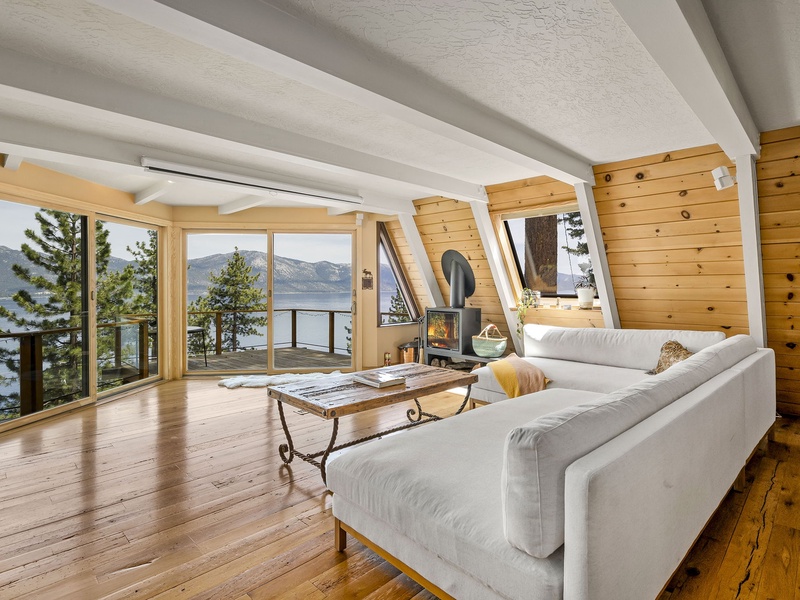 Situated just off the state-line of California and Nevada this 3 bedroom, 3 bathroom home is walking distance to the stunning hiking trails. Outfitted with two balconies, and a tiered garden, there is plenty of outdoor space on the property for summer barbecue. This house is a dream for outdoor enthusiasts, no matter the season.
The home has exposed beams throughout, angular windows covering the entire east facing walls, stunning wood floors throughout the living and dining areas, and large Spanish tiles through the kitchen and entry way/mudroom. The first floor hosts the living room, dining room, kitchen, full bathroom, large entry way, floor to ceiling sliding glass doors, and an expansive patio with panoramic views. The top floor contains two bedrooms, an office space, and a large bathroom. The basement room is more secluded with its own jacuzzi tub, separate entrance, and expansive East facing deck.
WSTR22-0139 Transient #4531 Sleeps 8, 4 beds No parking on roadways no exceptions.